To respectfully acknowledge our past and present AAR members who have passed on,
we have remembered them on this dedicated page to be viewed at any time.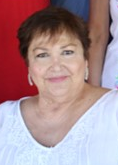 Terri Fabbri, February 2, 1942 – September 2, 2023
Terri Fabbri, longtime AAR affiliate member and dear friend went away on September 2, 2023.  Terri had an incredible 60 year career  in escrow with the last 21 years spent with Design Escrow of Arcadia as a Certified Senior Escrow Officer.  Terri served as Director of the CA Escrow Association for more than a decade.  Additionally she was active in the Escrow Assoc. of San Gabriel Valley where she served in a variety of capacities including serving as President.
Terri  was also very involved with the AAR's Events For Charity Committee where she donated countless hours to helping to raise funds for local charities and organizations in the San Gabriel Valley.  You may remember Terry at the registration table at one of the many charity Bingo games where she volunteered.
Terri Fabbri is a cherished soul whose light has dimmed, but whose memory will forever burn brightly in our hearts and minds.
---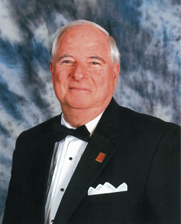 George Monte, AAR Past-President 2008, passed away on Sunday, February 26, 2023, at the age of 79. George was a remarkable man who dedicated his life to his family, his business, and his community.
George received his master's degree in Business Administration from the University of Southern California and went on to become the owner and operator of Richmont Investment Property Services, Inc. based in Monrovia, CA. He was a well-respected member of the REALTOR organization and served on the Board of Directors for the Arcadia Association of REALTORS from 2005-2012, and as their President in 2008. He was also a board member of the REALTORS Commercial Alliance of Orange County from 2007-2016, and as their President in 2015. George was a passionate advocate for education and advancement of real estate professionals, and he served on several other boards and committees related to this cause.
George was a family man at heart, and he cherished spending time with his loved ones. He often brought his entire family together for Sunday dinners, traveled with his wife to the beach and mountains to watch her paint, and met with his friends to watch USC football games. He was known for his thoughtfulness, caring nature, and encouragement and support of his family's interests.
George leaves behind a loving wife, Suzie, their two children, Bronwen and Jonathan, and four grandchildren, Kayley, Kane, Aiden, and Ariana. He will be deeply missed by his family, friends, and the community he served. Memorial services have not yet been scheduled, and details will be announced as they become available.
---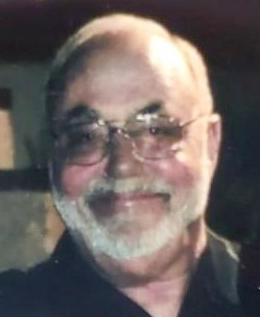 Harry Gordon Maddock, October 31, 1939 – November 27, 2021
Harry Gordon Maddock, age 82, passed away Saturday, November 27, 2021 in Loudon, Tennessee. He was born in Los Angeles, California to Harry Maddock and Theresa Elizabeth Santillo, and was the older brother to Roy Maddock.
He graduated from Arcadia High School in 1957 and attended Pasadena City College. He married Kathleen L. Ballard Maddock and had two children, Jeffrey and Christine. He was creative and a hard worker from an early age, starting out as a surveyor through which he developed an interest in real estate. He eventually started his own real estate brokerage, Baldwin Realty Company, in 1973, which became a respected and successful company within San Gabriel Valley for almost 40 years. He was invested in bettering his community, mentoring others, and volunteering his time and expertise to serve others.
Gordon's sense of humor, adventurous spirit, and optimistic attitude were just a few of his many wonderful qualities. He was enthusiastic about tennis, hunting, and trips to Mexico with his friends and family. He is remembered for his work ethic, honesty, and how deeply he cared for the people in his life, and was loved by all who met him.
He is survived by his son, Jeffrey Maddock, his daughter Christine Maddock Edwards and husband Michael Edwards, his granddaughter Lauren Edwards Levisohn and wife Julianne Levisohn, his grandson, Cole Edwards, his brother, Roy Maddock and wife Sudawan (Booie), his girlfriend, Carolyn Garton, and his his loyal hunting dog and companion, Zak. He loved his family dearly and was a wonderful brother, father, grandfather, and companion.
---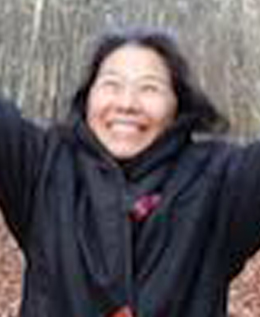 Cindy Hsinlei Shiao, April 5, 1958 – November 29, 2021

---
Joyce Stember, April 8, 1949 – October 30, 2021
Joyce Stember, loving daughter, sister, aunt, and friend, passed away after a brief and sudden illness. She transitioned peacefully with her partner Jay by her side. Endlessly kind, her generosity of spirit and joyful laughter were medicine for the soul. From being crowned Miss Washington 1968, to becoming a master gardener, devoted yogi, and trusted Realtor, her curiosity and zest for living led to a rich and full life. A true seeker, she loved exploring life's bigger questions and had a wonderful love of animals and the outdoors. Those lucky enough to call her friend, and the list is long, will miss her generous spirit, delightful sense of humor, and soothing presence. A longtime member of the AAR, she spent more than 20 years working alongside Reni Rose, and during that time left a lasting impression on all who crossed her path. She is truly loved and will be sincerely missed.
---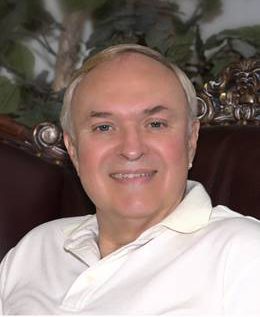 Paul Cassat, September 18, 1948 – September 2, 2020
Paul Cassatt was born on September 18, 1948 in Azusa, CA and passed away on September 2, 2020. Paul was a long-time member of the Arcadia Association of Realtors® joining in 2004. He was most recently with ReMax Omega.
---
Thomas H. Crosby, Jr., August 10, 1943 – January 27, 2020
Tom Halford Crosby, Jr. was born on August 10, 1943 in the San Juan Islands near Anacortes, Washington. His parents, Thomas Crosby, Sr. and Rosemary Maher, took Tom and his younger brother Rexford with them while they worked carnivals all over America, which helped to fuel Tom's effervescent and entrepreneurial personality. Growing up, he attended schools in 35 different states, in addition to being home-schooled by his mother while on the road.
After putting roots down in the San Gabriel Valley in 1957, he attended Mark Keppel High School in Alhambra, California. Tom, who had always been musically inclined, started a band to support himself. They were popular at high school dances.
While at Mt. San Antonio College, he studied music and art and played bass guitar as part of the house band at the Pasadena Civic Auditorium's Saturday night ballroom dances. Tom was also a prolific songwriter who produced an album with a fellow musician. He had scores of fans from his days with Sugarbolt, a rock and roll band which played backup for Sonny and Cher. Tom was drafted by the Army during the Vietnam War. While he was there, he read a book about investing in real estate, planting the seed for his eventual career. After returning from Vietnam, he continued working in music, performing and managing his band.
In 1980, he entered the real estate industry. That's when Tom Crosby met Ellen Fu, the love of his life. The two up-and-coming agents joined forces professionally and personally for a powerhouse company and successful marriage. George Realty helped buy and sell homes for thousands of Southern California residents for many decades. Tom and Ellen's family was complete in 1988 when they welcomed their son Thomas H. Crosby, III (AKA Tommy) into the world.
Tom has touched so many lives as a leader, mentor, role model, boss, husband, father, brother, son, uncle, and friend. He has helped many people achieve their dreams by taking them under his wing, giving them the tools they needed to succeed, and believing in them, sometimes more than they believed in themselves. One former Coldwell Banker vice president said, "He was one of the most forthright and honest brokers."
Always full of life, Tom leaves behind a legacy of integrity, compassion, love, and joie de vivre. We are all so blessed to have been a part of his bright light.
---

Gareth A. "Gary" Dorn, March 21, 1939 – September 25, 2018
Gareth Andrew Dorn, a California native, was born in Pasadena on March 21, 1939. He died on September 25, 2018, at age 79. He was preceded in death by his older son Gregory. He grew up in Pasadena, with his late parents, Raymond A. and Thuel D. Dorn, and sister, Andrea. Gary graduated from Stanford with a BA in economics. He also received a BA in business from the University of California Berkeley and an MBA from USC. He loved to watch college sports and always had a local team to root for. Deep sea fishing and sailing were his favorite hobbies. Gary met his wife Nancy, during spring break week on Balboa Island in 1959. Gary and Nancy both loved to water ski in the Back Bay of Newport Beach. They were married Feb. 23, 1963 and moved to Arcadia. They had 2 sons, Gregory, born in 1966, and Geoffrey, born in 1969. Gary joined his father in managing Dorn Realty, a long-established real estate co. that developed, bought and sold properties in Arcadia, Pasadena and surrounding areas. Gary was a successful real estate owner/broker for over 35 years. Always wanting to give back to his community, Gary became actively involved in and President of the Pasadena Jr. Chamber of Commerce, the Pasadena Red Cross, the Pasadena Optimist Club, and the Arcadia Board of Realtors. Friends admired him for his quiet honesty and intellect without ego. He was a longtime member of the Tournament of Roses Association and became President in 1989. He chose the theme "Hav'n Fun" to support all of the Tournament of Roses volunteers. Carol Burnett was his grand marshal. Gary never missed going to a Rose Parade and Rose Bowl game from the time he was 4 years old until last year. Gary and Nancy enjoyed traveling the world to experience new people and places. Gary was diagnosed with Lewy body dementia in 1963, yet he lived his life fully, remaining positive and engaged in a meaningful life. He was always a gentleman and even wanted to open the door for caregivers. He had a dry sense of humor and delivered one-liners until the end. Gary will be remembered with love by his wife, Nancy, his son Geoffrey, daughter-in-law Beth Gates, daughter-in-law Cyndy Dorn, sister Andrea Dorn Rohrer and brother-in-law Jake Rohrer. He will be lovingly remembered by grandchildren Jago Dorn and Charlotte Dorn.
---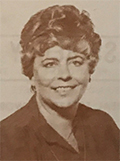 Beverly Lynch (Scholes)
Beverly Lynch (Scholes), was a long-time member of the Arcadia Association of Realtors® since 1972. She started her career at Shirley Realty, after which she managed Pyramid Realty and Beach & Flaatten with her daughter alongside her. She loved her job and being a Realtor® and her passion was fueled by representing Sellers and Buyers. She was pleased to be a part of The Arcadia Association of Realtors® while representing the City of Arcadia and living in the City of Arcadia as well. Beverly started a legacy of Realtors® in her family. Her daughter is a Realtor® and both of her granddaughters are working as Realtors® as well. She was very proud to see all of them following in her footsteps in a career that meant the world to her.
---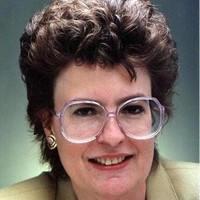 Margaret Ann Gandy, September 20, 1945 – June 29, 2018
Margaret Ann Gandy, 72, born in Iowa City, Iowa on September 20, 1945. Margaret passed away at home in Sparks, Nevada, on June 29, 2018, after battling cancer. Margaret is survived by daughter Sandra (John) Passi, Son, Ray Allen II (Caroline) Gandy, granddaughters Lilly and Kristina Zeledon and 9 siblings. Margaret grew up in rural Iowa and moved to California in 1968. She worked in the San Gabriel Valley as real estate agent from the 1980's until her retirement in 2014. Margaret had many interests that kept her busy which included making jewelry and fundraising for different charities. Margaret (Ray) moved to Sparks, Nevada in June of 2014 and resided with her daughter Sandra. She was loved by many and will be missed by all who knew her. Margaret was laid to rest at the Northern Nevada Veterans Memorial Cemetery in Fernley, Nevada on July 10, 2018. She was buried with her husband Ray who passed away in June 2016.
---

Alvin H. Little, June 15, 1927 – May 19, 2018
Al was a long-time member of the Arcadia Association of Realtors® and broker/owner of Century 21 Val Realty in Arcadia and Past-President of the AAR in 1984.
---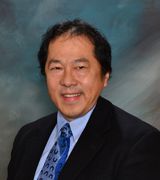 Stephanus Steve Simona, June 11, 1957 – March 29, 2018
Stephanus Steve Simona, 60, born on June 11, 1957, in Jakarta, Indonesia, passed away March 29, 2018. He resided in Sierra Madre, California at the time of his passing. Steve was a REALTOR® with HomeSmart Realty in Monrovia, CA.
---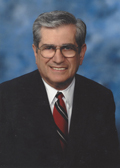 Arry S. Pastis, August 29, 1936 – January 10, 2018
Arry S. Pastis, age 81, of San Marino, passed away unexpectedly at home on January 10, 2018. He was born August 29, 1936 in Akron, Ohio, to Pana and Steve Pastis, moved to Cleveland and then to Phoenix, Arizona, at the age of 10. He earned a Bachelor's degree from Cal State Long Beach and a Master's degree in Mechanical Engineering from USC. He worked in the aerospace industry before going into the restaurant business followed by a career in real estate. He was a member of St. Anthony Greek Orthodox Church for 55 years. He served on the Parish Council for 14 consecutive years starting in 1963 and as its President in 1970. Arry was a member of the AHEPA, the Pan-Icarian Brotherhood, San Marino City Club and formerly the Monterey Park Rotary Club. He also served in the Air National Guard. Arry is survived by his loving wife of 55 years Leah, his three children Pana Gelt (Brian), Jennifer Webster (John), and Louis Pastis (Natalia), and seven adoring grandchildren David, Ben and Alex Gelt, Jack, Jenna and Justin Webster and Aris Pastis. Also survived by his brother Tom, sisters-in-law, brothers-in-law and many loving nieces, nephews and cousins. He was predeceased by his brother Gus. He was a devoted fan of all Ohio sports teams and any team his grandchildren played on! He avidly enjoyed golf, tennis, traveling and blackjack.
---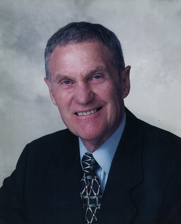 Richard Hurst Stone, July 20, 1934 – November 11, 2017
July 20, 1934 – November 11, 2017 Richard H. Stone was a devoted husband, father & granddad, who passed away peacefully in Pasadena, CA on 11/11/17 with his family by his side, after a courageous fight with an aggressive cancer. He remained positive, always bringing happiness to those around him with his infectious humor, smile and beautiful blue eyes. Richard is survived by his wife, Dorothy; daughters, Teri Stone and Kim (Steve) Castro of Scotts Valley, CA, along with their three children, Patrick, Whitney and Connor. He is preceded in death by his parents, Robert and Verona, & brother, Jerry of Poway CA. Richard was born on July 20, 1934 in Alhambra, CA and attended San Gabriel Mission High as their first Class President, graduating in 1953. He was a proud USC Trojan, where he met the love of his life, Dorothy Dee Vaughn at an SAE fraternity/sorority mixer. Richard ran his father's southern CA plumbing contractors business while still in college. He also built & ran Stone Wall Liquors, which was the largest retail liquor store in San Gabriel Valley. He graduated in 1958 with a B.S. in Accounting & a minor in Law, followed a month later by their fairy tale wedding. He went on to develop, invest & manage residential & commercial real estate properties for 35 years on his own, until he joined Coldwell Banker & became Previews Director in Arcadia for 15 years. He was an active member of Arcadia Association of Realtors, served as Association President, Realtor of the Year & received a distinguished AAR Lifetime Achievement Award in 2015. He served years as a `Director of the California Association of Realtors & was presented the CAR President's Award; & as a Director of the National Association Realtors. He was instrumental in creating new Broker's license regulations; removing provisional license status with the Dept of Real Estate (Cal-BRE); increasing the level of education required for new licensees; creating CRMLS & CARETS, along with many new developments in real estate ethics, procedures, and programs through his efforts on numerous committees of CAR & NAR. Richard was passionate about family summers in Maui, winters in Mammoth, snorkeling, snow & water skiing, & daily swimming, along with his love of travel. His zest for life, humor, story-telling, & laughter, set him apart from the rest.
---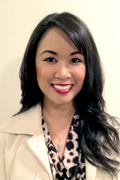 Leonore Galang Gama Calaustro, February 20, 1981 – June 26, 2017
Leonore G. Calaustro, 36, born on February 20, 1981, in Los Angeles, California, passed away June 26, 2017. She resided in Chino, California, at the time of her passing. Leonore served as Vice-Chair of the Public Relations Committee for the Arcadia Association of REALTORS® in 2012.
---

Jeanne Keating, September 12, 1948 – November 10, 2016
Jeanne Keating was born in Los Angeles and was a second generation Californian. Her early career began at National Semiconductor which took her around the United States and Canada travelling for business. Jeanne's responsibilities there ranged from education, systems support and regional management. During the 1980's, Jeanne decided to embark on a new career. Her options were all in professions that helped others; real estate seemed like a perfect fit. She was first licensed in 1988 and became a Broker in 1990. Jeanne Keating was extremely patriotic, and was immensely proud of her grandfather, father and brother who served in WWI, WWII and the Vietnam War respectively. She was an avid reader of history and politics and had a sizeable book collection. Mostly historical non-fiction. She is an animal lover and caring person, giving of her time to many causes. As a REALTOR®, Jeanne had a strong commitment to professionalism and education which led her to earn the Council of Residential Specialists (CRS) designation, Seniors Real Estate Specialists (SRES) designation and an e-PRO designation from the National Association of REALTORS®. She served the Arcadia Association of REALTORS® in many areas. She has been the Chairperson for the Budget & Finance, Nominating and REP Committees. She also served as a member of the Tech, Grievance, MLS, Local Government, Commercial, and Equal Opportunities Committees as well as the Young Professionals Network. She was a member of the AAR's Board of Directors for many years and culminated her career at the AAR by becoming President in 2010 and REALTOR® of the Year in 2011. Everyone who knew Jeanne knew her as a respected REALTOR® and a loyal friend.
---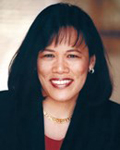 Emily Duggan, April 23, 1953 – July 26, 2016
Emily Duggan was born on April 23, 1953 in Los Angeles, California. She was educated through the Los Angeles Unified School District and was a graduate of UCLA with a BA in English. Emily began her career at Bank of America where she rose to the position of a Vice President. The majority of her working life was as a highly successful and prominent real estate agent for Century 21 Village in Sierra Madre. Emily was well known and admired for her helpfulness to others and her kindness, her professionalism and her warm and friendly smile. Emily is survived by her husband, Richard Duggan, her two brothers, Edward and Ernest Villanueva, and an extended family of cousins, nieces and nephews. Emily will be dearly missed by her family and friends.
---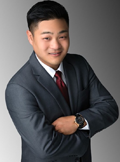 Minh Van Lac, October 24, 1980 – May 4, 2016
Minh Lac was born in Texas and grew up in the local city of San Gabriel, California. Minh started his Real Estate career working as a loan officer at Countrywide Home Loans. While working at Countrywide, Minh financed residential and commercial projects of all sizes. Minh's background in finance, along with his superior knowledge of the local markets, made him a single point of contact for home buyers and sellers. In addition, he was multilingual and was able to communicate in Mandarin, Cantonese, and Vietnamese to better serve his clients.
His clients were his top priority. It is essential that everyone involved in the transaction is united and feels comfortable throughout the process. He was honest, upfront and hardworking, making sure that all parties were satisfied with the end result while avoiding any bumps in the road. No questions will ever go unanswered. He was ready and willing to help and looks forward to working together for a smooth and successful experience.
When Minh was not working with buyers and sellers to find their next dream home, you could find him participating in local community organizations or with his family enjoying outdoor activities such as golfing, basketball and hiking.
---
Karin Meyer, March 5, 1943 – January 17, 2016
She was born in Hamburg, Germany, on March 5, 1943, and came to America in 1961. Ms. Meyer first lived in Hartford, Connecticut, married Karsten Meyer, and moved to California in 1966. She received an AA from Pasadena City College, a BS in Real Estate, Finance, and Law and a Master of Science in Economics from Cal Poly Pomona. Ms. Meyer found her professional calling as a successful real estate broker and was an agent for Baldwin Realty and L&C Better Homes and Gardens. She was active in her community and played a pivotal role in mobilizing residents to preserve Monrovia's foothills as open space for future generations. Her passion for travel took her all over the world, including trips to China, Scotland, Russia, Monaco, Argentina, and New Zealand. Ms. Meyer is survived by three children, Andrew, Amber, and Stephanie, and their spouses; four grandchildren; her beloved aunt, Helga; Karsten Meyer; extended family and many friends. Her services were held on March 12, 2016 at Santa Anita Church, 226 W. Colorado Blvd., Arcadia, CA.
---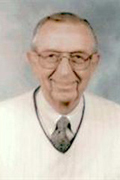 Elmer William Black, 1930 – March 23, 2015
Elmer William Black, 84, of Arcadia, California, passed away Monday, March 23, 2015, at his home with his family by his side. He is survived by his son, Alan Black (Ruth), daughter, Janet Black-Zaiger (Dan), and his grandchildren, Taylor and Daniel Black. Elmer was widowed in 1986 after the death of his wife, Donna Green Black.
Elmer graduated from Downey High School and John Muir College and went on to serve as a photographer in the United States Air Force (1950-1954) during the Korean War. During this time, his service took him to Idaho where he met Donna Green. They were married in 1956.
After settling in Temple City, Elmer became a Real Estate Broker. He began his lifelong career in real estate with Herbert Hawkins Realty, and in 1971 he opened his own brokerage, Elmer Black Realtors®. After Donna's death, he sold the business and joined Coldwell Banker, where he continued his career through 2014.
Elmer was an active member of the Temple City Community and an avid supporter of local businesses and organizations. He sponsored many Little League teams and was often in attendance at games. As a devoted member of the Temple City Kiwanis Club, he served locally and globally in many capacities, including two terms as president, in 1989 and again in 2007.
He enjoyed boating and golfing throughout his life, but his greatest source of joy and pride was his family.
---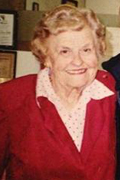 Ettelene A. Whipple, June 11, 1914 – March 18, 2015
Born to James and Myrtle Hawks June 11, 1914 in Silverton, Oregon, at the age of seven, Ettlelene's family moved to La Habra, California where she attended La Habra High School and later graduated from the San Diego State University.
After college graduation, Ettelene moved to Long Beach, California and worked at Buffum's Department Store where she met and fell in love with Edward A. Leathem. She and Edward were married in 1939 and in 1941 they were blessed with the birth of their son; Charles Richard Leathem.
Later moving to Pasadena, California Edward worked as a manager for the Sears and Roebuck Company and the couple became charter members of the Saint James Methodist Church. In 1949, the family moved to Seattle, Washington. After the unexpected and untimely death of Edward in 1951, Ettelene and her young son; Charles returned to live in the Pasadena area.
It was at this time that Ettelene started her real estate career where she worked as a real estate agent for the Winn Norton Real Estate Agency in Altadena, California. In 1955, Ettelene married Horace Whipple and advanced her real estate career by opening the Whipple Real Estate Agency which was located on Lake and Altadena Drive in Altadena, California.
Horace Whipple passed away in 1957; the same year that Ettelene opened her second real estate office in Pasadena. Ettelene later expanded the Whipple Realty brand by opening additional offices in Arcadia and Big Bear, California. At its zenith, Whipple Realty employed more than 96 real estate agents and supportive staff. Ettelene was a founding member of the Pasadena Board of Realtors® as well as a member of the Arcadia and Big Bear Board of Realtors®.
In 1960, Ettelene married Dr. Walter Hendrickson and the couple resided in Pasadena. Dr. Hendrickson passed away in 2000. Ettelene continued to be actively involved with the management of Whipple Reality until her retirement in 2003.
Ettelene out lived two step children; James and Genevieve Leathem. She is survived by her son; Charles Leathem, her grandchildren; Greg, Hank, Mike and Marie Leathem as well as step children; John and Rodger Whipple, Georgia and Kathy Hendrickson.
---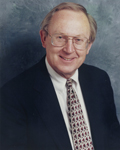 James Dawson Thomas, May 18, 1933 – December 28, 2014
Born in Walla Walla, Washington on May 18, 1933 to Michael and May Thomas. Jim, his younger sister Barbara, and his parents moved to Pasadena, California in 1948. As a young boy, Jim was fascinated with aviation and during World War II could name any airplane flying overhead due to the many models he had built that were hanging from his bedroom ceiling! He was an avid reader with a curious mind, enjoyed playing the piano, competing in sports, and participating in many youth activities including the Boy Scouts, in which he attained its highest ranking of Eagle Scout. Jim graduated from South Pasadena San Marino High School in 1951. One of his greatest highlights was getting notice of receiving "the fat letter" from Stanford University, during a surfing trip to "Little Corona" in Newport Beach with his best high school pal, Jim G. Thomas. In order to defer his draft notice, Jim began his studies at Stanford that summer. Stanford was far more difficult than anticipated and he received his first and only "D", in English of all things, during that first summer of classes. But Jim buckled down, acing his Calculus and Engineering classes, while enjoying his time as a member of the Chi Psi fraternity, and he earned his undergraduate degree in Engineering in 1955. Shortly thereafter, he married Jeannette Gary and moved to Inglewood, California to start his family. With a two-year-old daughter (Laurie) and two-month-old twins (Jim, Jr. and Diane) in tow, Jim moved the family to Cambridge, MA to pursue his Harvard MBA. Harvard is challenging enough without a new family and it became even more challenging for Jim as both of his parents passed away during this time. Jim persevered and obtained his Harvard MBA, class of 1960. Family was always important to him and in order to be close to his only sister Barbara and enable his children to get to know their surviving grandparents, Jim took a job with Standard Oil and moved the family to San Rafael, California. As Jim's passion had always been in aviation and the Navy wouldn't let him fly due to his poor eyesight, the family relocated to Southern California in 1964 so he could join the aerospace industry.
Over the next several years, he spent his time raising and adding to his family with Christine, his final of four children, being born in 1966. Jim was employed by TRW, Northrop and Boeing, mostly performing classified work that he could never talk about. He was however, most proud of his contribution to the development of the B-2 Stealth Bomber. After Jim and Jeannette divorced in 1979, he was fortunate enough to find a second love, Janet Zemba, and in 1982 the two were married. Jim began his second career in real estate in the early 90s. Always a believer in giving back to his career, Jim was elected to the Arcadia Association of Realtors®, serving as President in 1998. In 2009, he was greatly honored to be awarded Arcadia's Realtor® of the Year. Late in this career, Jim managed multiple ReMax offices in the area which gave him the opportunity to experience his greatest joy in business: coaching and mentoring young real estate entrepreneurs. This passion allowed him to continue working up until he literally couldn't speak anymore due to the impact of chemotherapy. In his free time, Jim volunteered in a reading program with underprivileged kids, he loved to walk and hike with his dogs in the Arcadia hills, and he had a passion for travel, especially to Maui, where just this past year he experienced the zip line and giant water slides.
Character, generosity, and integrity were significant attributes of Jim and he was always one to lend his time, a kind word or a caring hand. There was never a moment that he was not there to offer encouragement and support to his colleagues and family. He was a good man and will be dearly missed by all of those whose heart was touched by his love.
Jim is survived by his wife, Janet Zemba Thomas, his daughters and their families, Laurie Wyatt (Russ), Diane Reifert (Jim), Christine Nickerson (Dave), his son, Jim Jr. (Shawn), his brother-in-law, John Zemba, his cousin-in-law, Christine Casey, his three grandchildren, Ashton Wyatt, Madelyn and Dawson Nickerson, and his beloved sister, Barbara Anderson.
---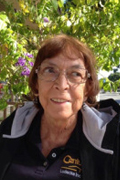 Marjorie May Ludecke, August 7, 1939 – November 10, 2014
A resident of Monrovia California for more than 42 years, Marjorie Ludecke, known as Marge to her friends and family, originally hailed from Brockton, Massachusetts. Born on August 7, 1939 to Oscar Clinton and Marjorie May (Basset) Hammond, Marge was proud of her heritage, an American Indian of the Penobscot Indian Nation (Indian Island, Maine).
In 1957, Marge traveled to Pasadena, California with her Mom, and her two brothers, Paul and Bradley S. Hammond. She obtained her AA degree from Pasadena City College and started working at Hycon Mfg. Co. in nearby Monrovia. While punching missile guidance tapes and wiring electronic boards for the defense industry, she met her soon to be husband Michael W. Ludecke. Determined to live happily ever after, they married on July 31, 1965 and three years later celebrated the arrival of their daughter Wendy. In four and a half more years, they completed their family with their son Clint.
Marge learned the art of stained glass in the late 70s and became so good at her craft that she made many of the windows for their family home, which are still in existence today.
In 1982, Marge and Mike decided they wanted to try their hand at opening a business. In order to help support and provide benefits to her family while the business got off the ground, Marge decided to get a job at the local Post Office, and in fact became the first female Postal Carrier in Monrovia!
Always a people person, she quickly knew her job so well that she could tell you exactly who lived where, anywhere in town. She was loved by many of her co-workers and became known for hosting the annual Postal parties. By 1983 their family business, Century 21 Ludecke Realty in Arcadia, was up and running. This same business is still in existence today, more than 30 years later.
If you ask people what they think about Marge, the consensus would be that she had a very giving and kind spirit. That she was always there to lend a helping hand to someone in need. Her generosity extended beyond those she met in ever day life, reaching as far as her favorite charity the Foothill Unity Center in Monrovia. Throughout the year, and especially at Christmas, you would find her donating all kinds of things to help those less fortunate.
As her family expanded, Marge became a grandmother to three grandchildren, with whom she enjoyed life to the fullest, attending baseball and soccer games, birthday parties and Christmas plays and concerts. She also enjoyed getting away for the weekend with Mike to spend time with a dear friend in Rancho Mirage. She was the type of person that built many special friendships, including with people in her neighborhood, the family next door and her adopted granddaughter Gracie. She kept those she loved dear and constantly in her thoughts. Marge fought metastatic breast cancer for four years. She finally lost her battle on November 10, 2014, at home surrounded by the love of her family. She will be greatly missed.
Marge is survived by her husband Michael Ludecke. She left behind her daughter Wendy Ludecke Selevitch, son in law Michael Selevitch and grandson Adam Bencosme; her son Clinton GM Ludecke, daughter in law Lisa Ludecke and grandchildren Kate and William Ludecke; and her two brothers, Bradley S. Hammond and Paul Hammond and their children.
---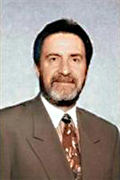 George Taylor, July 20, 1939 – April 2, 2014
George Taylor was born July 20, 1939 to William and Kathleen Taylor in Newcastle-upon-Tyne, England. He was the middle of three brothers. George married his lovely wife of 55 years, Doreen on March 21, 1959. Shortly after his national service, in January of 1963, he and his wife left England to begin a new life in California. They set sail for the United States aboard the ocean liner, RMS Queen Mary, which docked in New York and within hours, the couple were on a flight to Los Angeles, California for the remainder of their journey.
His achievements include serving in the British Army from 1960 to 1962. He found his niche in real estate where he made his living for over 40 years. In addition, he coached soccer at Arcadia High School, La Salle High School, Flintridge Prep and Pasadena City College. He was a member of the Arcadia Lion's Club since 1975, and the Elk's Lodge since 2004. One of his greatest achievements was being one of four individuals to help establish Region 2 of the American Youth Soccer Organization (AYSO) founded in 1964. He will be missed by all whose lives he touched.
---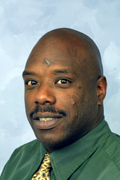 Thomas Lewis James, April 2, 1965 – March 26, 2014
Thomas Lewis James was born to Elsie and Lester James on April 2, 1965 in Pasadena, California. Thomas whom all referred to as "Tommy or Tom," was the second child born of three children of this union.
Tommy was raised in Altadena, California. He attended Field Elementary School, McKinley Middle School and graduated from John Muir High School (Home of the Mighty Mustangs) in 1983. Tommy had a passion for sports, especially football. He attended Glendale Community College and played football for the "Glendale Vaqueros." Tom was presently employed as a Real Estate Consultant/Agent at Century 21 Village Realty located in Sierra Madre, California.
Tommy leaves to celebrate his homecoming, his Son Tommy James; Mother Elsie James; Sister Alesia James; Brother Lester and his wife Rhonda James and Nephew Michael James; Aunt Zeophia (Zee) Herbert; Aunt Catherine Hampton; Aunt Helen Watson and a host of many great aunts, uncles, cousins, nieces, nephews, relatives and friends.
---

Clyde William Towles, May 17, 1933 – March 11, 2014
Clyde William Towles was born in Glendale, California on May 17, 1933. He grew up in Arcadia and attended MAD (Monrovia-Arcadia-Duarte High School). Although he played football and basketball, Clyde's true joy came from studying and composing music, and leading the MAD Jazz Band. A versatile musician, he played trumpet, baritone and drums.
He enlisted in the California National Guard's 49th Division Artillery, with his unit shipping to the Korean War immediately following training. Following the Korean War, he served in Japan. Emperor Hirohito invited his unit to provide the 21-artillery salute for his 50th birthday celebration at the Imperial Palace. Clyde continued Guard service stateside, many times participating in active duty during times of disaster. He transported American Indian firefighters to hot spots, and drove bulldozers clearing firebreaks through the San Gabriel Mountains during the fire of 1957.
Clyde loved all sports, coached football, and organized several Semi-Pro teams, the Monrovia and San Gabriel Vikings, Orange County Rhinos and the Pasadena Dons. He coached freshman football for both Monrovia and Blair High Schools, and Monrovia and Duarte Pop Warner. His love of the outdoors- especially the mountains- is legendary within his circle of friends and family, and he was an avid angler, sometimes staying out on the lake all day waiting for "the big one." Later in life, he also enjoyed playing golf with his two sons, Ron and Mitch.
First begun as a "fun" project, Clyde and his son Ron formed the Gem City Jazz Cats in 2008, inviting former Monrovia High musicians and professional players to participate. It soon turned into a successful and inspired "hobby" and the Jazz Cats began to play at many events.
Clyde worked for several years driving for Manning Brothers (rock, sand and gravel), eventually purchasing his own Mack truck and operating under Towles Trucking. With his strong belief in continuing professional and personal growth, Clyde decided to try his hand at Real Estate. Transitioning successfully from part to full time Realtor®, he worked for Century 21and Prudential Preferred in Sierra Madre, and served on the Arcadia Association of Realtors® in several positions. After more than 20 years in real estate, he retired from full time work, but continued working part time until shortly before his passing.
This year, Phyllis and Clyde Towles celebrated 53 wonderful years of marriage. They have four children, Diana, Ronald and Mitchell Towles, and Linda Shepherd (deceased), five grandchildren and three great-grandchildren. He was a beloved husband, father, and great- grandfather, and a dear and true friend and mentor.
---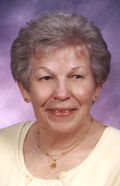 Marian S. Rodgers, December 5, 1924 – January 17, 2014
Marian S. Rodgers, former Realtor® in Arcadia, passed away Friday, January 17, 2014. She began her career in residential real estate in 1977 at Bliss Keeler, Arcadia. In 1989 she was the #1 producer in that office. Marian joined the Arcadia office of Coldwell Banker in 1990 where she remained for the balance of her career. As a member of the Arcadia Association of Realtors® she was proud of her volunteer contributions to that organization. For many years she was a member of the Professional Standards Committee and served as Chairman of this committee from 1991 through 1994. Marian was honored by the Arcadia Association of Realtors® as "Realtor® of the Year" in 1993. After a successful and distinguished career she retired in 1998. She continued as an active volunteer to several community organizations including the Arcadia Thrift Shop and the Alpha Auxiliary of Methodist Hospital.
---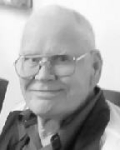 Jack Herbert Lesch, March 28, 1929 – January 16, 2014
Jack, beloved Husband, Father & Grandfather, unexpectedly left this world and stepped into Heaven in the early hours of January 16, 2014. He is preceded in death by Son, Duke Lesch and is survived by his Wife of 37 years, Ruth Valentine Lesch, Son & Daughter in Law, Scott & Jacquie Lesch & Sons, Conner & Grant, Daughter & Son in Law, Sandy Valentine & Michael Matthews & Sons, Ryan & Bryce Donahue & Wife, Lindsay, Daughter, Deborah Henderson & Sister, Jeanne Suttle. Though teasingly called "Grumps", Jack's slightly crusty exterior could never hide his big heart or the love and devotion he had for his Lord, his family and friends. He was born in Crown Point, Indiana and moved with his family to California in 1932. Upon his Honorable Discharge from the U.S. Air Force, Jack pursued careers in wholesale lumber sales and was a Real Estate Broker for many years. His favorite job, however, was taking care of his family and most of all, being a terrific Grandpa to his four Grandsons. The light he shined will be greatly missed by all who knew and loved him.